Questions? support@Mr.Fire.com
Years ago I Discovered an Old Hawaiian Secret in an Amazing Story of Healing...and it will change your life!
Dear Friend,
For over 25 years I've been helping people from all walks of life create the lives they desire. I've discovered the one thing that blocks a majority of folks from achieving their desires is...being clear.
Clarity-the ability to allow inspiration to come to you and the knowing that taking inspired action will take you where you want to go.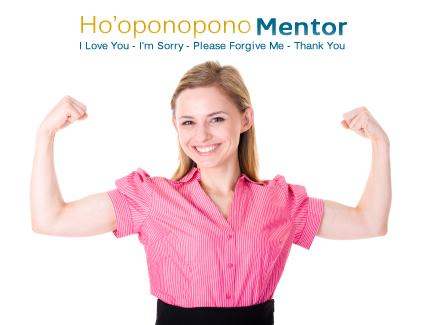 Why would you want to be cleared with the help of a Certified Ho'oponopono Healer?
Because sometimes you need help.

The world can be big and confusing, overwhelming and threatening.
There are times when each of us needs a life boat and a life saver.
All of us are instilled with dreams that speak to us of what we're here for, our inner vision and purpose; dreams of businesses that make the world a better place, of sending your kids to good colleges, of living in harmony in your personal relationships, of achieving physical, and mental healing in yourself and your loved ones...
...what would it be worth to you to clear whatever block is keeping you from earning that 6 or 7 figure income you know you're worth
...what would it be worth to remove the blocks to attracting the relationship you long for...
...what would it be worth to have an ally in healing limiting beliefs and stubborn blocks...
...what would it be worth to know you are not alone in your own practice of ho'oponopono...that someone else is doing it for you, too?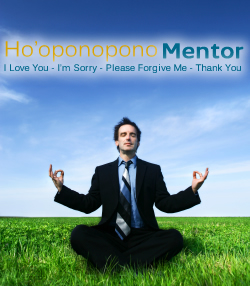 Imagine...having the help you need to get clear.
Pause for a moment, take a deep breath and think of what it would be like to have your own dedicated team focused on you...achieving the life you desire.
It's now within your reach.
I've assembled an amazing group of certified Ho'oponopono Clearing Mentors that want to help you clear your path to success.
I realize that everyone is on a different walk through life and so I've worked with my team to come up with a number of different options.
We can also put custom packages together if the ones below don't fit your needs.
Email Support@MrFire.com or call (888) 743-2824 (USA) to discuss and arrange these custom packages.
Browse through options and see which one is right for you. I look forward to helping you on your clearing journey.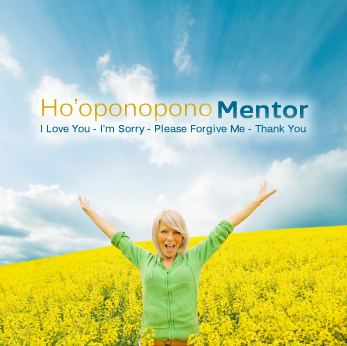 One-on-One Sessions with the mentor of your choice
These are personal, one-on-one intensive clearing sessions with your choice of Ho'oponopono Clearing Mentor.
6 Month Ultimate Clearing
1 hour Opening Goals and Questions meeting
12 bi-weekly, one-on-one meetings with your mentor
1 hour wrap up and going forward meeting
Dr. Joe Vitale's Clearing Library
1 hour Opening Goals and Questions meeting
6 bi-weekly, one-on-one meetings with your mentor
1 hour wrap up and going forward meeting
Dr. Joe Vitale's Clearing Library

---
Harry 'B Happy' Bartholomew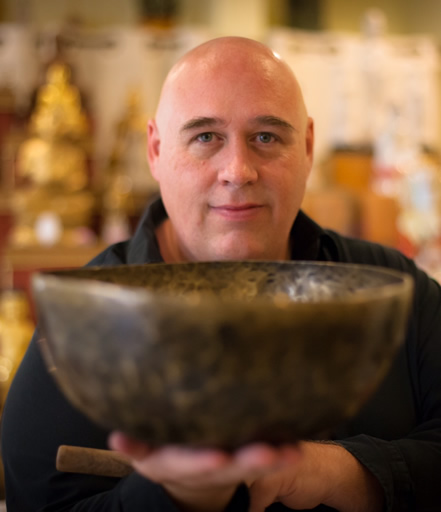 I am a former Buddhist Monk, music producer and energy healer practicing and teaching energy healing since 1997, I transform my clients lives through the practice of Ho'oponopono, Reiki, Adhisthana healing, Medicine Buddha healing, 42 eyes and hands of the Great Compassion Sutra.
I first started practicing Ho'oponopono in 2008,  and after a short period of time I  transformed my healing practice using this powerful technique. One of the main practices in my work is performing empowerments using Gongs, Singing Bowls, and Ho'oponopono. I look forward to helping you to transform your life.

---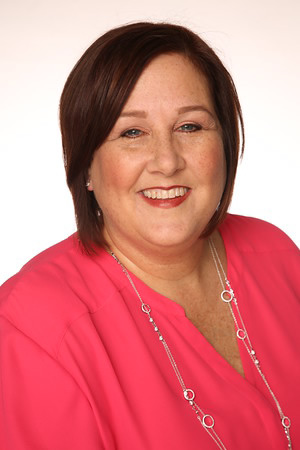 Michelle Barr has worked in Personal Transformation for over 22 years. Michelle is a former mental health therapist and hospital chaplain, now a Soul Purpose Coach and Energy Medicine Specialist.
She is committed to helping you connect with your Soul Purpose and express it into your life and your business. Michelle is an Intuitive Coach, Healer, Author and Speaker.

---
Jean-Luc Marcil, PCC - ICF certified coach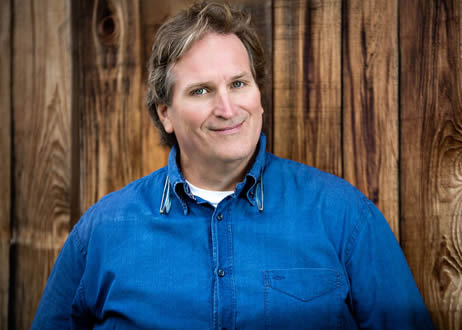 Aloha!
My name is Jean-Luc from Montreal, Quebec, Canada, I am 55 years old and I have been a Business Entrepreneur for 30 years.
I love to share the wonders and the magic that Ho'oponopono have done for me.
From healing a severe cancer to expanding my life, Ho'oponopono keeps astonishing me every day for what it brings into my life and for the Miracles it will manifest in yours.
I will be happy to walk beside you on your beautiful journey home, where you will live your life to the fullest expression of your unique gifts and talents, joyfully, within balance and without compromise.
Start cleaning now 🙂
Be well
Peace of I

---
Lisa A. Jeffrey LMT, NCBTMB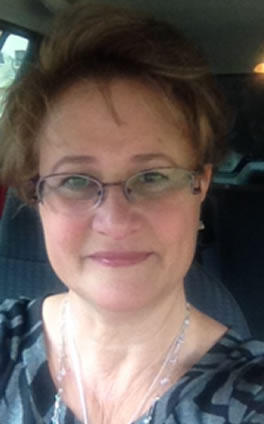 The Ho'oponopono philosophy is to take 100% responsibility for everything in your life.  My goal as your Mentor is to help you understand that you have all the power to change within your-self already. I specialize in Neuro-muscular Re-Education which is the re-connection of energy between the Mind and Body.  Listening to what you're telling yourself and the beliefs you have are powerful tools for transformation.
My commitment to you as your Life Coach / Ho'oponopono Mentor will be to help you on your journey to find your blocks, let go of your fears and limiting beliefs.  I will assist you with Advanced Ho'oponopono Clearing tools that will help you stay on track between sessions. Then finally the freedom from these memories & beliefs will transcend you into the light to be inspired by "The Great Something "to have Divine Inspiration to have, do or be anything you desire.
Board Certified in Therapeutic Massage & Bodywork MA55167
Advanced Ho'oponopono Practitioner Healer Mentor
Practitioner of Usui System of Reiki Healing Second Degree
Practitioner of Law of Attraction
2017 Miracles Coaching Certification Program

---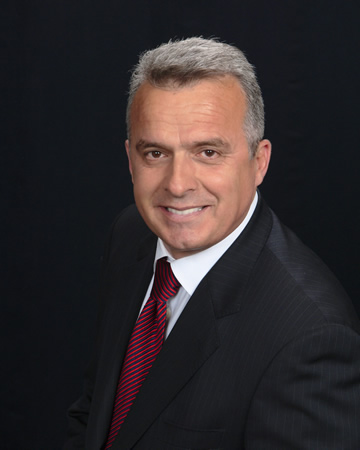 I am 53 years old, happily married for 24 years to my beautiful  wife Diela and we have 3 beautiful children, Alexa 19, Briana 16 and Maxx 12.
I manage 40+ people Real Estate office in Northville Michigan (I've been in this Real Estate business for 20+ years).
Also, I've been a personal coach/mentor (Highly trained and specialized in relationships) for 14 years now, I own a coaching business  for 6 years now called USResultsCoaching.com.
I am very proud of my clients results; I could fill a book of how many Miracles my clients produced from implementing my coaching into their lives.
Simply, who I am and why I exist, is:  "To Empower and Inspire People to Live a Life they Love".

---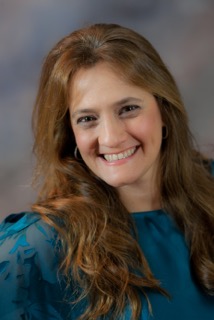 Dr. Mary Oz is a therapist, Life Coach and Change Expert who has been a Licensed and Certified Social Worker for 30 years and a Life Coach for 15 years.  She has been teaching Ho'oponopono for the past 3 years in a group setting and has developed a 3 Step Ho'oponopono Express Action Plan that her students get astounding results with.
Get ready to learn how to take the 30 - Day Ho'oponopono Challenge, and tap your way to Radical Change and Radical Healing!  Discover what it takes to experience the "Ho'oponopono Unexpected Positive Twist" with ease and grace, so that you can transform all aspects of your life!

---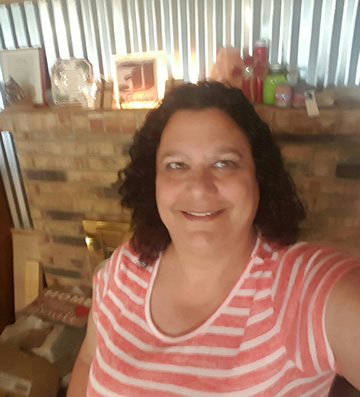 Marie Jordan from Burleson Texas, Certified Minister of Health, Certified Life Coach, Certified in Reiki, Certified in Traditional Chinese Medicine, Advanced Ho'oponopono Practitioner, and Ho'oponopono Mentor and Healer, knowledgeable in essential oils, Aromatherapy, Raindrop Therapy, and ml830 Cold Laser Therapy.
My objective is to help the client understand that change is only waiting inside them; I am there to help bring it out. My approach is to take one step at a time, knowing that to remove blocks takes commitment; to listen to your beliefs or blocks, turning your focus on making positive data from negative data; to promote daily affirmations that reinforce belief in the self and the ability to change; to use the advanced cleaning tools to remove the negative energy; and to listen to clearing music, helping get the vibrations back to zero. I will teach you to trust in the process of getting your conscious mind – (Mother -– knowledge, intellect, choice) and your sub-conscious mind (Child -  memory, data) out of the way.  Letting go of fear and control allows the Divine Creator brings us to the light with inspiration, happiness, freedom and peace to achieve the Zero state of mind.

---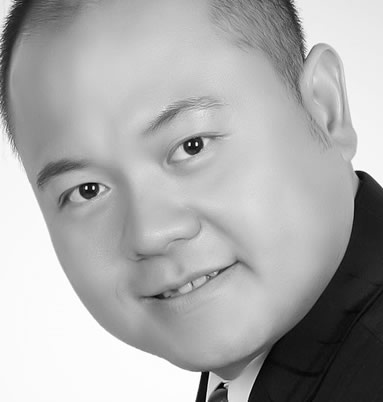 A Ho'oponopono Junkie I am, practice daily, live, eat, breath, effortlessly poop it incessantly to achieve my life mission in elevating me and you.
"A Rescuer" I was warned by a spiritual guru that people do not need rescuing or else I carry the burden of them. I did not listen. Over two decades later, I paid the price and gradually gave up on people, myself, my dreams, and my life.
What and how did I saved my life?
Ho'oponopono
Law of Attraction
Miracle Coaching
Achieved Today Coaching Certification
Awaken Healer Mentor I am, I heal by healing myself without taking on perceived problems, pains, sufferings of others.
I learned that I have a natural talent, an incredible gift for supporting people to feel inner peace, healing and solving perceived problems from learning to forgive myself, appreciate and love ME.
I am Zero, I am Inspiration, I am Unconditional Love.

---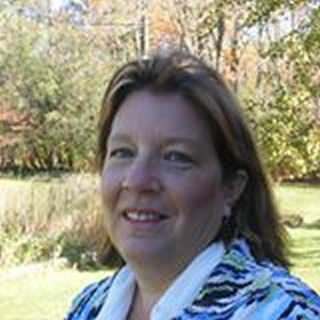 While my background in consulting and coaching is broad, I most love supporting others in the areas of relationship (either gaining one or improving communication and support) and clarifying and reaching career and business goals.
I attracted my amazing husband through Intention and Inspiration and attracted a long career helping organizations meet their financial and operational goals the same way.
Another area of focus is in helping parents learn the skills they need to create respectful, open communication with their children ranging from birth to adulthood.

---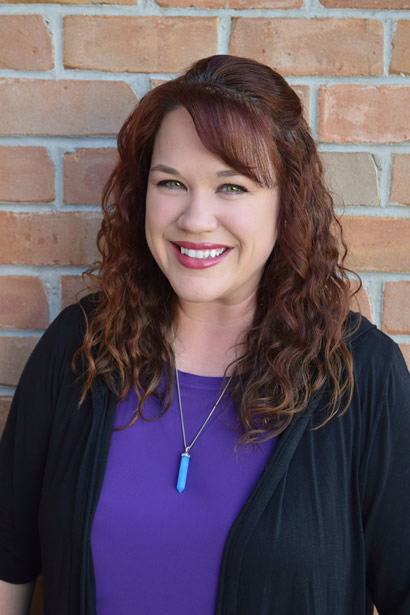 Cami Behl currently resides in Green Bay, WI.  She was born the daughter of a Baptist Minister: the oldest girl in a family of 12 children.
Cami spent 11 years in the alternative health care profession, and worked as a nutrition coach for several years. She has a passion and love for helping people and has been teaching people one-on-one, as well as conducting classes about the law of attraction for over 10 years.
Cami is a Certified Advanced Law of Attraction Practitioner, a Certified Advanced Law of Attraction Wealth Practitioner, Certified NLP Practitioner, and a Certified Advanced Ho'oponopono Practitioner.  Cami strongly believes that your thoughts create your reality, and has greatly enjoyed utilizing the law of attraction over the years to create an amazing life.
However, she truly feels that the day she discovered Ho'oponopono was a total game-changer for her, and she is excited to help make a better world by utilizing Ho'oponopono in every way she can.

---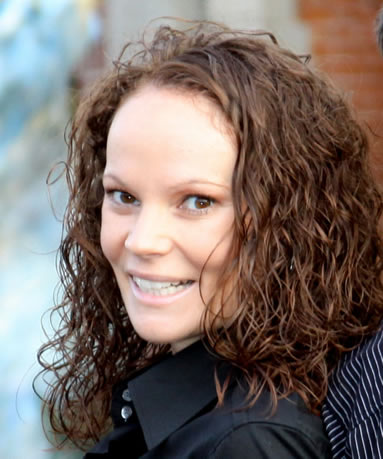 Jenni Compton was inspired to become an advanced Ho'oponopono practitioner in November 2016.  She is always continuing to learn new ways to help others be their best selves and better their lives.
With Ho'oponopono, Jenni has been able to help others break blocks holding them back from achieving and living their full potential - to truly live a life they have always wanted.
I LOVE YOU, I AM SORRY, PLEASE FORGIVE ME, THANK YOU!

---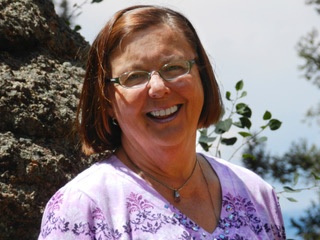 I'm a Mom, and a Grand-Mom, both bring me great joy.  Professionally I am a Registered Nurse, specialized in Neurology and Psychology. During my career, I worked in Public Health/School Nursing, a Fortune 500 Pharmaceutical Company and a Rehabilitation Center for Alcohol/Drug dependent clients. Along the way I took 10 years and created and operated an Irish Import Shop, it fed my need for creativity.
My River of Life Wellness Center emerged 5 years ago when I was spirit-driven to pursue Energy Medicine.  I began my spiritual journey with Reiki, a warm, loving, energy that engulfs the client while raising their life given vibrational energy and allowing what is in their highest good to emerge and shift.  I am a Usui/Holy Fire Master/Teacher offering classes and personal and long distance Reiki, both bring wonderful results for my clients.  In the last 5 years I have added additional therapies including essential oils, hypnosis, and Advanced Ho'oponopono Mentor/Healer.  My therapeutic approach is very easy - listen, reflect and allow! Join me for the journey of your life!
EXPECT MIRACLES!
I'm Sorry, Please Forgive Me, Thank you and I Love you!

---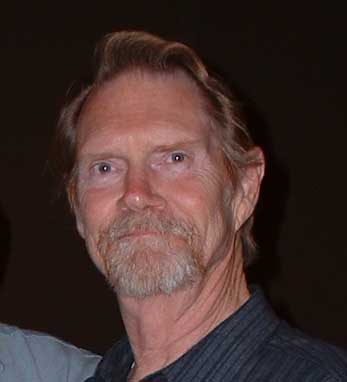 Advanced Ho'oponopono Master Healer & Mentor
For 50 years I have studied and practiced different modalities to help people and myself.
Ho'oponopono Works!
Thank you
I Love You
Cecil

---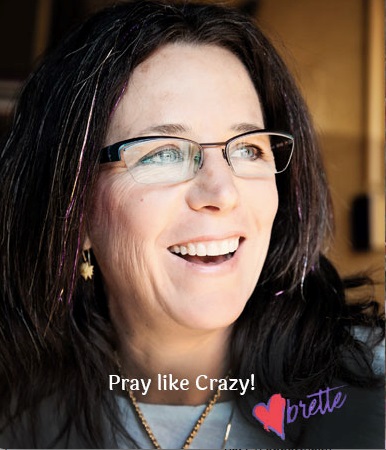 I am a self-taught artist and have spent 25 years immersing myself in spiritual and self-care practices. I believe inspiration happens when we take time to pray, play and care for ourselves and others. For me, art is an expression of my mind, body and spirit and helps me connect to myself and to God.
Ho'oponopono has been a daily part of my life for several years and totally transforming! It's my mission to bring Ho'oponopono to others and have created a Ho'oponopono healing deck with tools to help you live Ho'oponopono in your daily life.
I Love You
I'm Sorry
Please Forgive Me
Thank You

---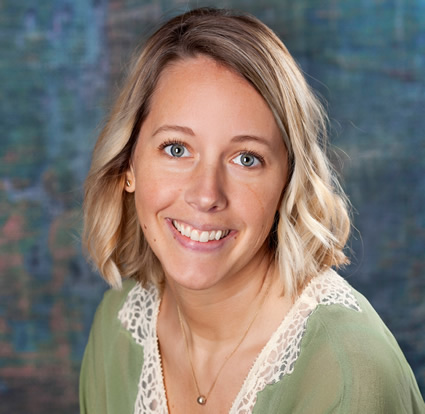 Hi, I'm Marissa Kaubisch. I have been working in natural medicine for the past 10 years, thoroughly enjoying helping modern medicine's mystery cases. After learning about Ho'oponopono a few years ago, I fell in love with the idea of taking full responsibility for all my experiences - no excuses to be a victim of life.
I am very passionate about continually cleaning to help my own life be its best version. I love helping others and am so excited to know that the only way to do that is by cleaning within myself. I am enthusiastic to be of service to you! Thank you, I love you.

---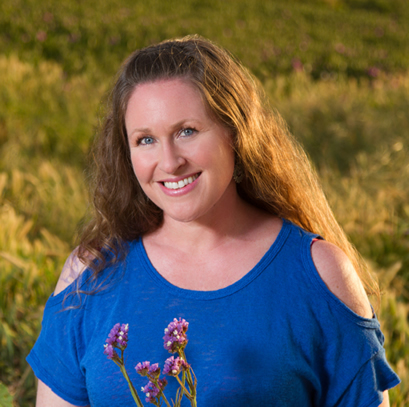 My name is Katie Laughlin. I am from San Diego, California. I first learned about Ho'oponopono in 2008, when Mornah's prayer completely transformed my relationship with my daughters father from one of judgement, fear and blame to one of humility, responsibility and love.
Every day I learn more about what it is to forgive, what it is to be 100 percent responsible, what it is to love and what it is to be at zero. It is an honor to share the blessings of Ho'oponopono with the planet.  Thank you and I love you.

---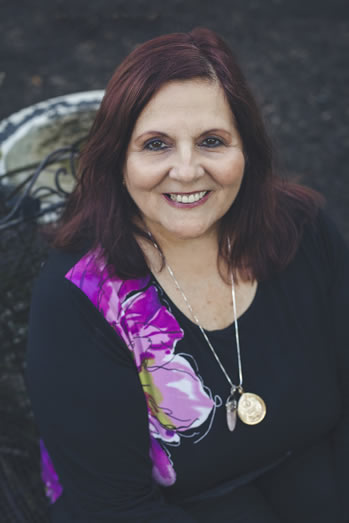 After living in cities like Dallas and Houston for many years, Diane finally had the opportunity to relocate to the Texas Hill Country where she had longed to live for some time. A devout student of personal development for over thirty years, Diane was ready to start a new chapter in her life and continue on her personal journey in a setting of less stress and peaceful surroundings in a small town atmosphere.
Studying under such people as Dr. Joe Vitale and Dr. Steve G. Jones, she acquired advanced certifications in the Law of Attraction, Life Coaching, and a Ho'oponopono Healer and Mentor. Diane's an avid reader of authors such as Bob Proctor, Napoleon Hill, Brian Tracy, Dr. Joe Vitale and Jim Rohn to mention a few. She coaches "Students of Life" to achieve their dreams. Diane's philosophy is "Enjoy the journey and don't take yourself too seriously."

---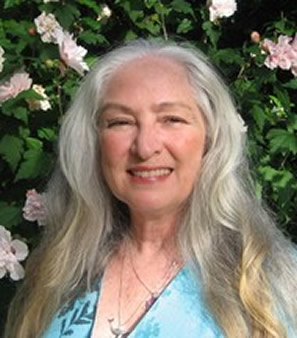 As a child, I knew my purpose in this life is to bring balance and love to the world. I spent the first 50 years in a juggling act between self-destruction and a deep desire for truth, experiencing many ways that such a roller coaster of emotions can manifest. In 2000, I shifted my path toward learning how to love and appreciate myself and grew the knowingness within of how to bring balance and love to others – by bringing balance and love into my own life first!
I began with Reiki and have become an International Teacher and Mentor of Usui Reiki, complimented by Holy Fire Reiki. Next, I was led to the Law of Attraction, and then Ho'oponopono, a natural and simple way of overlapping Reiki and LOA.  In 2014, my path went deeper into the soul with the teachings of James Twyman, and I embraced myself as a Soul Coach. The evolution of my work blossomed in January of 2017 with my workshop, "The Traveler's Guide to the 5th Dimension."
Nothing brings me greater joy than to assist others in opening their eyes and their hearts to the love inside them.
I'm Sorry, Please Forgive Me, Thank you, I Love You!

---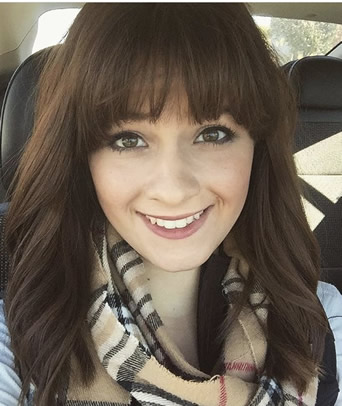 Hello, I'm Stephanie Ozegovich from New York. I'm an Advanced Certified Ho'oponopono Mentor with Dr. Joe Vitale as well as a certified Ho'oponopono coach with Dr. Mary Oz's Radical Change Coaching Academy.
I am very passionate about helping people learn and experience the amazing healing benefits of Ho'oponopono. I believe that Ho'oponopono is so powerful because it helps you live in inspiration instead of the fears and limited beliefs that hold you back in life. I went to school for Culinary Arts & Management so I'm very passionate about food, culture and travel, as well as connecting with people.
I wish you the very best with your Ho'oponopono prayers and experiences!
I Love you
I thank you
Please forgive me
I'm sorry

---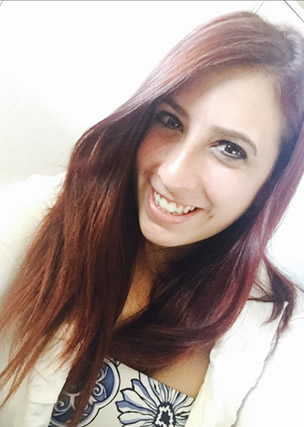 My Name is Samantha, but I like to go by Samm; and yes I spell it with two M's to be unique! I have many passions in life, which include: dancing, teaching, coaching, and helping others. I am a social worker, and nothing brings me more joy than being able to support others mentally, physically and emotionally. I am so thankful for the opportunities that life has given me; I strive to be my best self by always growing in knowledge, strength, kindness, and love.
One way Ho'oponopono has touched me is not only has it helped me gain a better connection to my own self-love, it has provided me with opportunities to strengthen my relationships with loved ones. What I admire about Ho'oponopono is how it naturally creates a healing foundation that brings inspiration and change. Ho'oponopono has become a part of my daily living, I am so honored and blessed to be an Advanced Ho'oponopono Mentor with Dr. Joe Vitale; as well as a certified a Ho'oponopono Coach under Dr. Mary Oz's Coaching Academy.
Sending love and healing to everyone!

---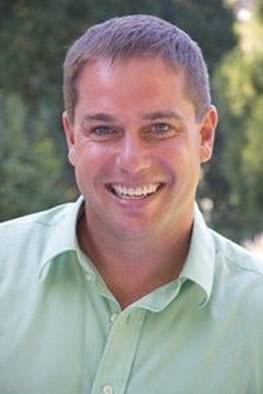 Craig Colasanti is a certified advanced Ho'oponopono practitioner, mentor, and healer under Dr. Joe Vitale. Craig has been practicing Ho'oponopono for six years now after being introduced to it by a friend who lived in Hawaii.
After obtaining amazing results in his own life, Craig pursued his dream of becoming certified as a Mentor and Healer in Ho'oponopono so he could teach others this amazing spiritual tradition. Craig feels that Ho'oponopono is by far one of the best tools anyone can use on their spiritual journey.
Life is for living at your full potential and Ho'oponopono will help you clear up all your bad memories and data that are holding you back from becoming your best self and connecting with Divinity to allow Inspiration to come in.
One of Craig's favorite Shakespeare's quotes is " To thine own self be True," because he feels that's exactly what Ho'oponopono teaches.   I love you, I'm sorry, Please forgive me, Thank you.

---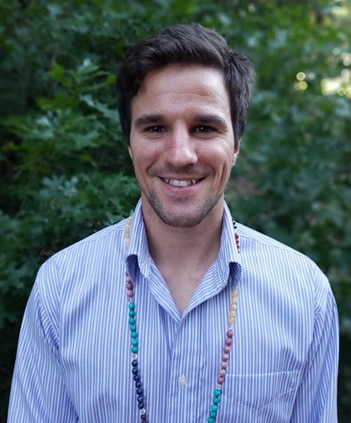 Hi, my name is Jerry Swartzentruber,
I am truly grateful to know about Ho'oponopono, and I look forward to being able to share it with others.  I came across Ho'oponopono when I was at a very low point in my life. Born and raised in an Amish community on a farm, I didn't resonate with the strict religion and lifestyle.  After 20 years, I mustered up the courage to leave my family, my community, and my entire way of life.  I set out on my own with $100 in my pocket knowing that most of my family would shun me and that I would have to learn a completely new way of living. I didn't know where this roller coaster ride would take me, but as I was busy assimilating into a new culture and learning the English language, I came across Dr. Joe Vitale and Ho'oponopono.
Practicing Ho'oponopono has released many fears, doubts and anxieties within me and it continues to do so as I keep repeating .....I'm sorry....Please forgive me....Thank you...I love you. It has also taught me the value of cleaning on myself.  My cleaning practice has led me to greater insights and a better lifestyle and has helped me connect to my own happiness.  Now that I have, I realize my ultimate goal in life is happiness.  One thing that makes me truly happy is helping others by cleaning on myself. The desire to help others is something that I have felt from early on in life.  As a certified Ho'oponopono mentor my hope is to assist others in connecting to their happiness and to what inspires them, and ultimately raise the collective consciousness on Planet Earth. With divine energy anything is possible.

---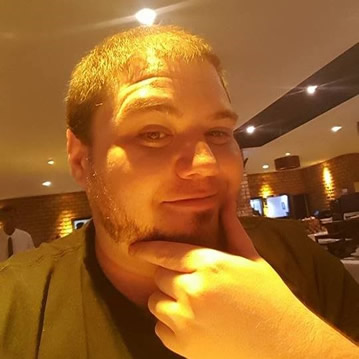 Andre Degaspery resides in Cuiabá, Mato Grosso, Brazil.  He was born on November 25th, 1982 on Thanksgiving! He can help you both in English or in Portuguese!
Andre is an author and mostly writes books for children.
Andre is a Certified Advanced Ho'oponopono Practitioner, Mentor and Healer with over 2 years of experience in the Ho'oponopono field. Since the beginning of his Ho'oponopono journey, Andre discovered the miracles that this magic and powerful clearing technique can create in your life. Blessed with many gifts from the universe, being a successful author, was the first of them!
Ho'oponopono was a total game-changer for him and his family and with his help you can also break blocks that are holding you back!
I'm Sorry, Please Forgive me, I love You, Thank You!

---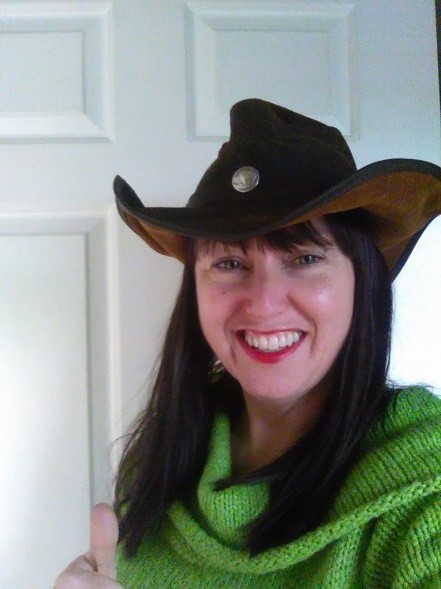 I'm Denise Angela Bernadette BRANNICK in Dublin, Ireland.
I love LIFE with me in it and it wasn't always that way!
I spent many years and lots of €€€$$$£££ knocking on so many doors to find my way home to self. I was always looking for the answers on the outside which brought me to my knees and beyond to come into the awareness that the answers were always within me.
When online certificate training with Dr Joe Vitale and Dr Hew Len came into my email inbox, I knew I had to do it. Following this, I traveled to Wimberley in Texas (everyone loves my Texan hat here in Ireland) to advance my training in Ho'oponopono with Dr Joe Vitale.
Using this technique daily has brought me to a whole new level within while reaping the rewards on the outside.
It goes beyond the Law of Attraction in that it has reconnected me to that deeper space within which I call the deeper mind connecting me back to self and from that space within connecting me back to all of creation which Dr Joe Vitale refers to as Zero Limits!
Trust me it works. I am living proof of that.
Thank You
I Love You

---
Dr. Michael Konstantinovsky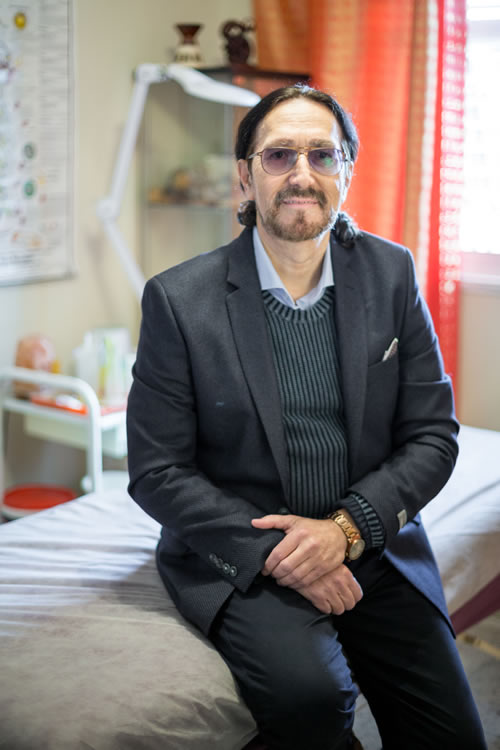 My name is Dr. Michael Konstantinovsky, trained in neurology and complementary medicine, a Certified Acupuncturist, Aromatherapist, Tao and Medical Meditation teacher, and Certified Energy Body and Chakra Clearing Coach from Radical Forgiveness Institute with over 30 years of experience. As a Sports doctor and mental coach in the top elite sport teams in Russia and in Israel, particularly in the national Olympic team of Rhythmic Gymnastics. I learned many methods in holistic psychotherapy to improve and reach the best results of gymnasts.
I am a teacher of various methods of healing and personal development in Israel, as well as a Singer-songwriter in the Healing and Positive Music genre.
I became acquainted with Ho'oponopono when Dr. Joe Vitale shared this inspirational method with the world in 2008. I was so happy to personally learn this amazing gift from Dr. Joe Vitale and now as Certified Ho'oponopono Healer and Mentor to have the privilege to bring this magical and healing cleaning tool to people. I look forward to assisting people all over the world to enjoy a healthier and happier life with the power of Ho'oponopono.
Thank you
I love you

---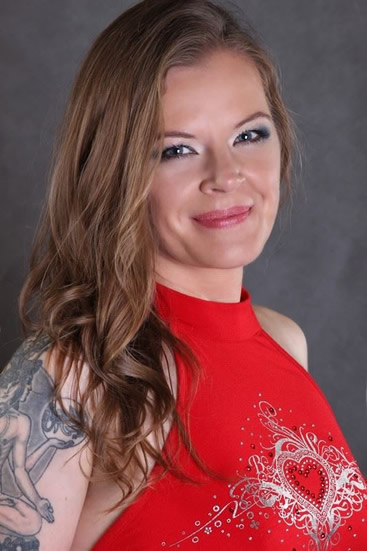 I am from Hungary. I started to practice energy healing in 1995. Since then I'm passionate about self- development and about helping others. I've studied psychology, hypnotherapy, NLP, astrology, astrosophy, numerology and tarot, and I use these tools on a daily basis.
I discovered Ho'oponopono in Dr. Joe Vitale's Miracles Coaching® program. Ho'oponopono is the most simple yet effective technique if you're feeling stuck in your life, and you are ready to take full responsibility for it.
If so, I'm here to help you.
Thank you, I love you!

---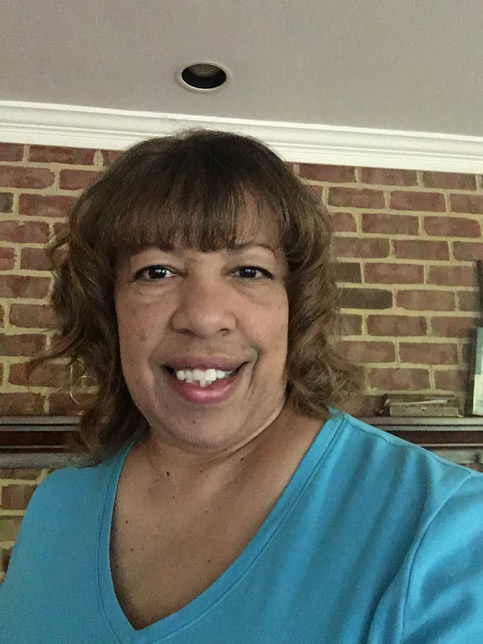 Tanya Brockett is a speaker, writer/editor, and publishing mentor whose purpose is to motivate, educate, and inspire others to create positive experiences in their lives through words, both spoken and written. She founded an editorial services company, Hallagen Ink, over a decade ago to help authors to massage a message that matters to the masses. Tanya helps her clients to bless others by choosing to use words that make a positive impact.
Tanya began her personal development journey as a student of Dr. Joe Vitale and others in The Secret. She then attracted Dr. Vitale as a client and helped him to bring great books like The Secret Prayer and The Miracle to the masses. And then she again became a student turned Certified Advanced Ho'oponopono Practitioner and Certified Ho'oponopono Healer and Mentor. This "cleaning" technique helps her to stay clear and more aligned with the Divine throughout her days so that she can add the greatest value to all with whom she interacts.
As Dr. Vitale says in his book, The Miracle, activating Ho'oponopono is "like a street sweeper at night. It goes out in front of my moments and cleans them so that when I get there, there's no issue."
Tanya uses Ho'oponopono daily and continues to be blessed in so many ways. She looks forward to guiding you through Ho'oponopono so that you can live by inspiration and experience joy, success, happiness, peace, fun, and all things abundant in your life. You deserve it, and you are so worthy of it.

---
"It hurts as far as you believe the pain is real"
I've come all the way from complete darkness, a suicide attempt that I miraculously survived, to following the path of enlightenment. Now I'm feeling so blessed to be able to help people, who are going through dark times or just feel confused at the certain stage of their journey.
I've been learning and practicing tons of spiritual techniques, from Shamanism and classic Buddhism to Scandinavian magic. Why I like Ho'oponopono? First of all, because of the concept, that everything comes from within, so there's no one to blame, no one to put your expectations onto, no one to be upset with. By healing our own selves, we are healing the whole system (humanity, planet, galaxy, universe).
There is always a hope, nothing is permanent, and we are shaping our own reality. We can create miracles just with 3 feelings: Love, Compassion and Gratitude.
Thank you, I Love You!

---
Note: Ho'oponopono Clearing by a Certified Ho'oponopono Healer is not coaching, therapy, psychological or medical advice. Please read Dr. Vitale's books, Zero Limits and At Zero, to understand how ho'oponopono works. While a mentor/healer can clear for you, you are ultimately still responsible for your life. For coaching, see http://www.MiraclesCoaching.com